Fuel Gas Conditioning Unit is designed to treat (remove unwanted liquids and solids) the natural gas before delivering to the gas turbine. Fuel Gas Conditioning Unit is also called Fuel Gas Conditioning System because it consists of several types of parts which performs various functions to achieve the required conditions of the natural gas for delivering to the gas turbine.
Typical Fuel Gas Conditioning System consist of:
· Vertical Filter Separator;
· Filter Separator Internals (usually filter elements, coalescing pack);
· Level gauges and transmitters
· Pressure and temperature gauges
· Differential Pressure gauges and transmitters
· Control Valves
· Relief/Safety Valves
· Ball Valves or other types of open/close valves
· Piping & Pipeline Accessories
· Air-supply tubes and valves
· Signal and power cables
· Junction Boxes and Control Panel
· Skid and frame
Supplier of Fuel Gas Conditioning Skid designs, fabricates, supplies and provides commissioning services for various configuration of Fuel Gas Conditioning Units. Our In-house manufacturing and assembly facilities allow to deliver high-quality and cost-effective Fuel Gas Conditioning Systems within comparatively short period of time.
We perform our work strictly as per international and domestic standards, paying attention to each single detail and stages of work. Filter elements and coalescing packs are designed and supplied from experienced and certified vendors, while some of the complex custom-design packs are manufactured in-house. Valves and instruments are selected from proven-brand companies, which ensures the operability of the unit. Electrical parts are ex-proof and CE- and ATEX-certified. Signal Protocols are Foundation Fieldbus, HART or other.
Filter Separators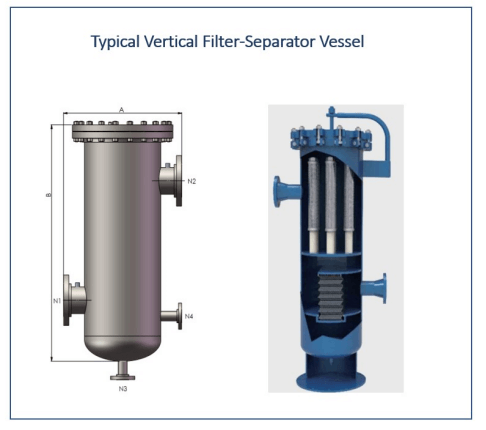 Vertical Filter Separator is in the center of Fuel Gas Conditioning Skid because it performs the most important function; removing unwanted liquids and solids from the gas stream. Vertical Filter Separator Consists of Pressure Vessel, Filter Elements, Coalescing pack and Operation Flange (quick-opening closures).

Differential Pressure Transmitters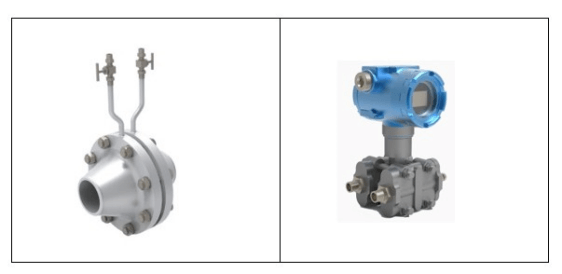 Differential Pressure Transmitters are the important instruments used to monitor pressure drop of the filter separator. Knowing differential pressure, operator conducts maintenance operation of the vertical separator, including cleaning and replacing the filter elements.
Level gauges & level switches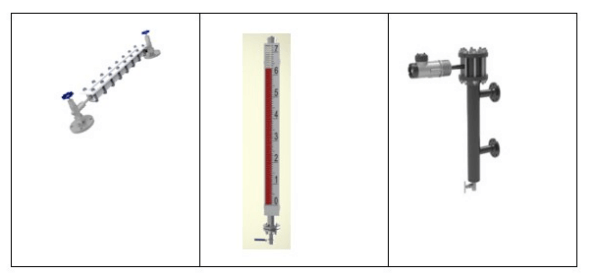 Liquids are accumulated on the bottom of the Vertical Filter Separators, which shall be drained through liquid outlet piping. In automatic operation condition, Control Valves or Pneumatic/Electric Actuated Ball Valves are used to open and close the liquid lines.
Conception of the control & automation system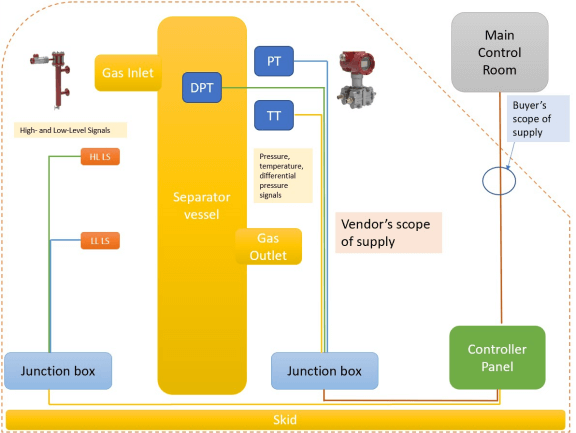 Fuel Gas Conditioning Skids are usually designed in special software and 3D Simulators before starting production and assembly.