Cyclone Separator is designed to remove liquids and solids from natural gas stream. Cyclone separator highly efficient in bulk liquid and solids removal. Cyclone separators use gravitational and redial or centrifugal force to perform gas-liquid or gas-liquid-solid separations. HC designs and fabricates wide range of cyclone separators for natural gas industry.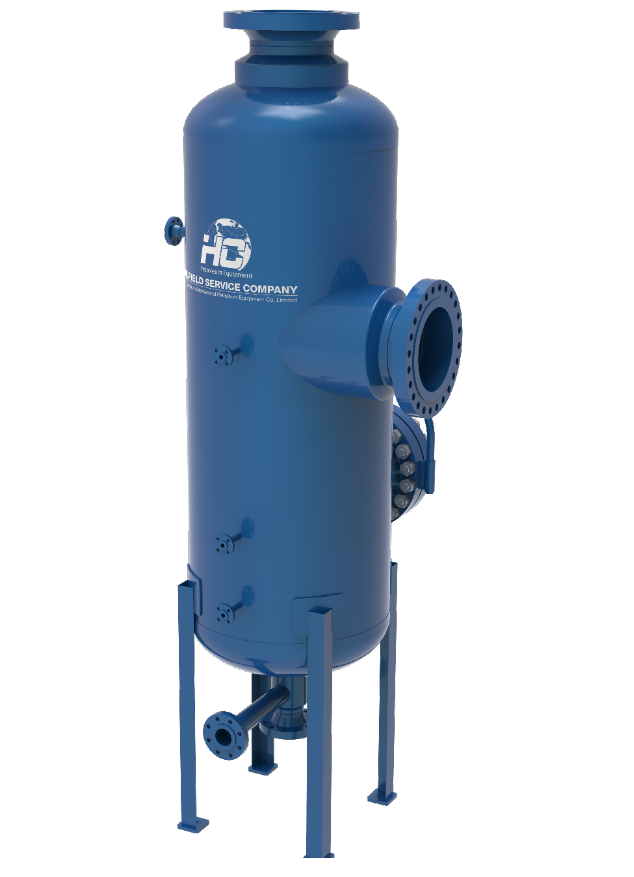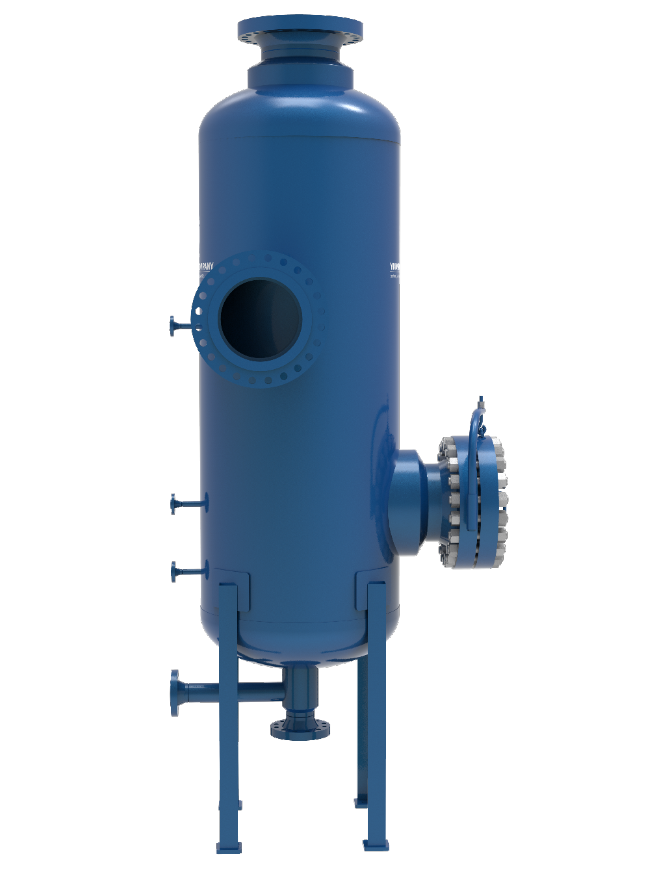 Cyclone separators are mainly used in natural gas distribution and receiving stations, usually placed downstream of filter separator. Specially designed internals of cyclone separators increase centrifugal force, pushing heavier substances such as liquids and solids down, while natural gas flows upwards and leaves cyclone separator from the top nozzle losing large amount of liquids and solids.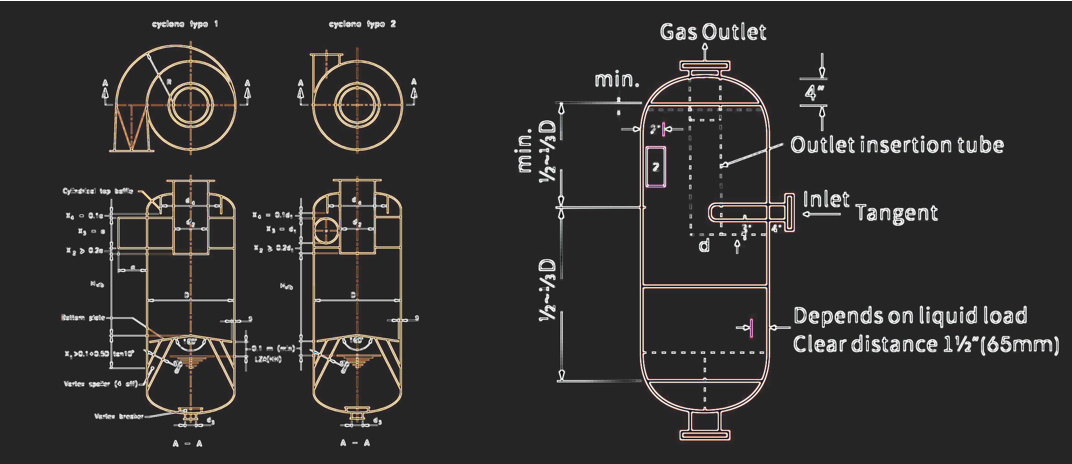 Cyclone separators are designed based on the operating and environment conditions, such as operating pressure, operating temperature, flowrate of gas, liquid, volume and size of solids, composition of feed media, etc. Construction materials of cyclone separators are usually carbon steel, while removable internals are made from stainless-steel. Fabrication code & standards depend on specific requirements of the project and vary from place to place. HC mainly designs cyclone separators as per ASME VIII Div.1 and GB150, while PED and GOST standard equipment is also available in HC's product range. HC also supplies cyclone separators with valves, instruments, piping, all mounted in transportable skid.

HC designs and fabricates wide range of cyclone separators, as well as other gas separators, such as horizontal/vertical separators, production separators, 2-phase/3-phase separators, separators with liquid boot, inlet gas-liquid separators, multi-cyclone separators, etc. Feel free to contact HC Petroleum Equipment for technical assistance and price of cyclone separators. We ensure quality performance, fast delivery period, and favorable price.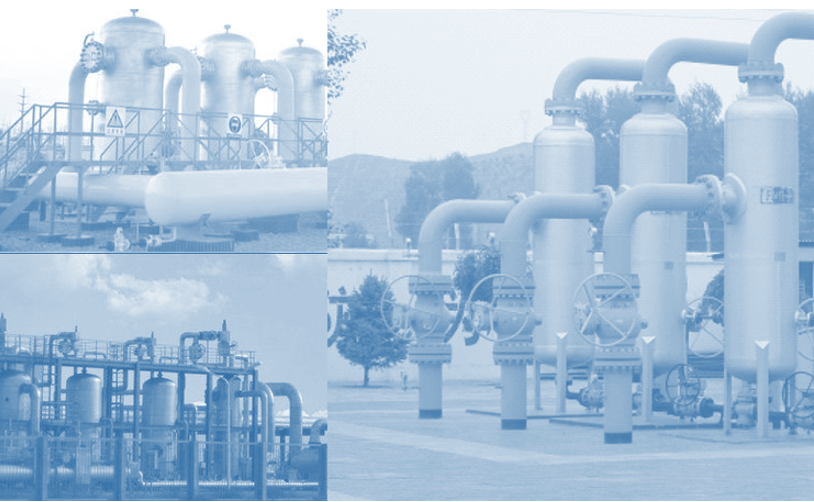 Application
· Natural gas regulating and metering stations
· Gas processing facility
· Gas compression
· NGL Recovery
· Early Production Facility
· Other industrial applications
Codes & Standards
· ASME VIII Div. 1
· PED
· NACE MR0175 / ISO 15156-2015
· GOST
· GB150