HC petroleum equipment has very complete facilities and specifications in the shipment of pressure vessels. We are committed to providing users with the best equipment and services.
Wood Saddles will be fabricated based on the dimensions of each pressure vessel.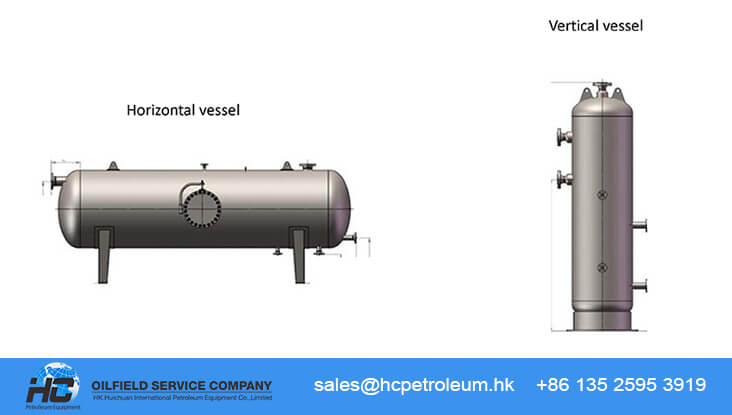 Pressure Vessel is put on wood or steel saddles, then fixed with fixing elements. Contact area between pressure vessel and saddles will be equipped with resin or other sealing material to avoid shifting pressure vessel and avoid damage of the pressure vessel.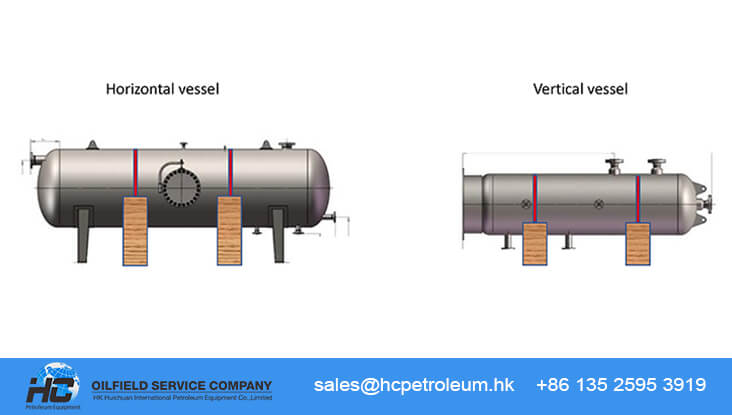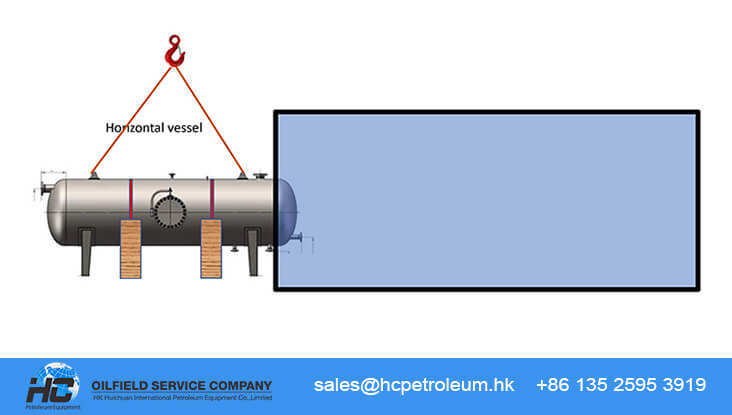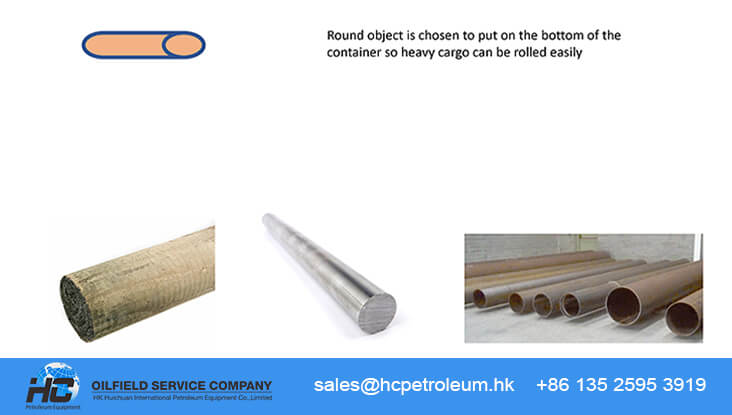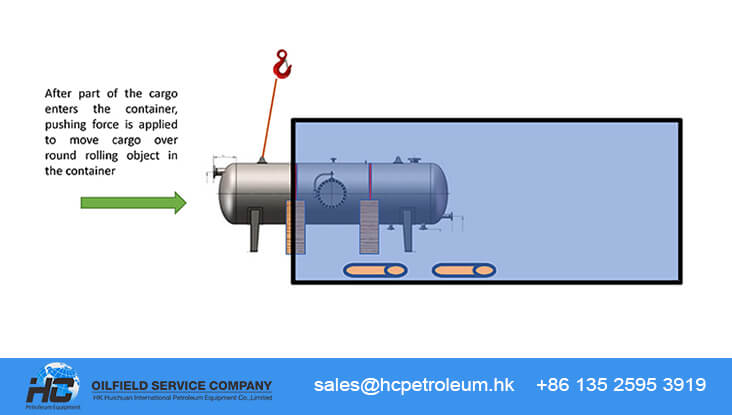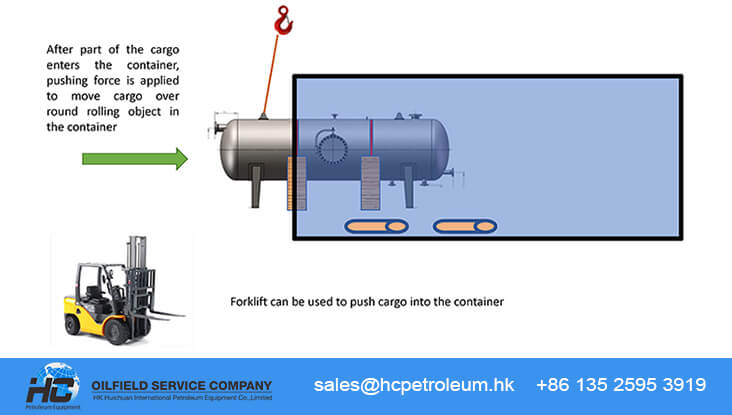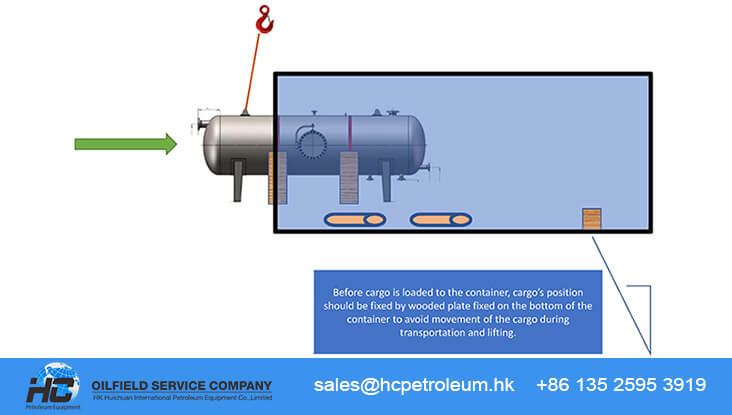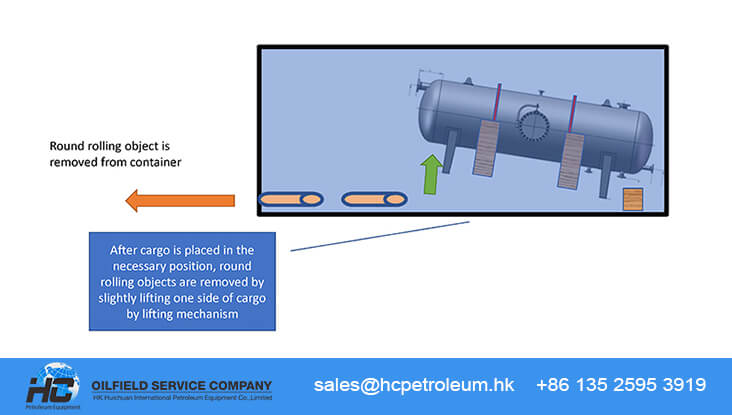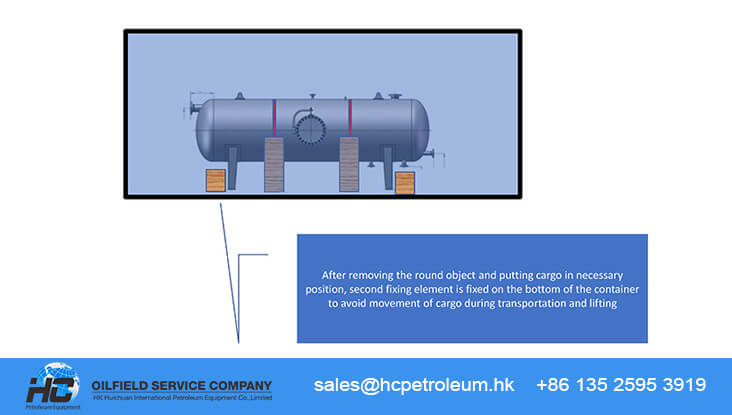 Offloading of the container with heavy cargo is conducted in the same way as it was put inside of the container.