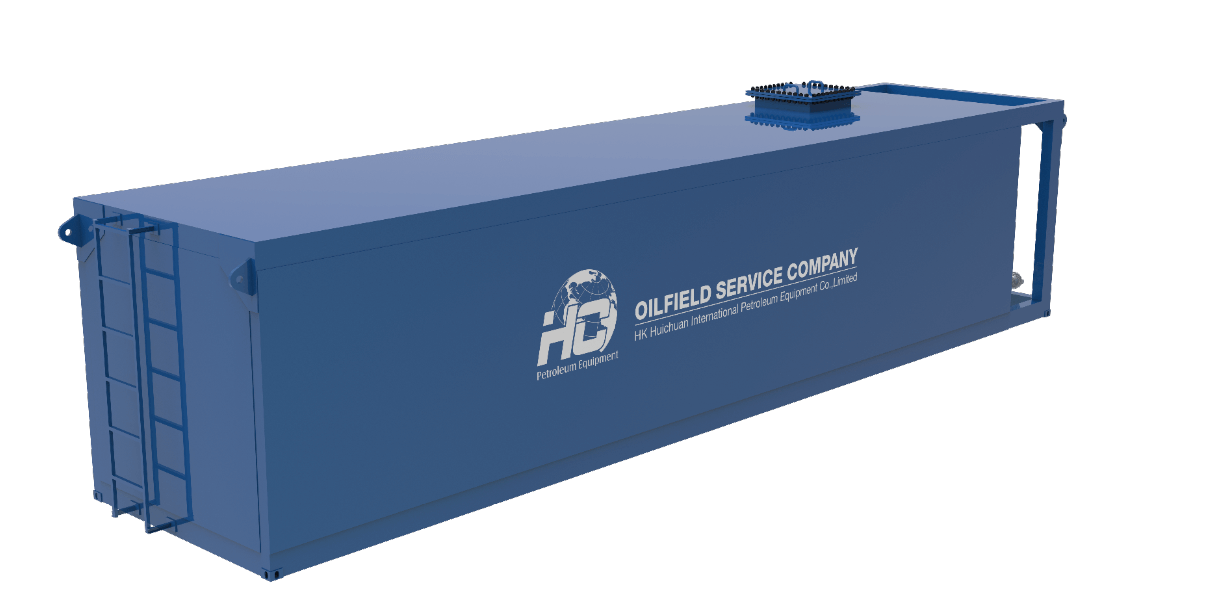 Portable Oilfield Storage Tanks are designed to temporary store well fluids, such as crude oil, produced water and other liquids. Crude oil storage tanks are usually non-pressurized vessel working under atmospheric pressure. HC's crude oil and produced water storage tanks are very convenient to transport and operate, they allow field services company and hydrocarbon producer to effectively conduct surface well test, flowback and production services. HC Petroleum Equipment designs and fabricates wide range of mobile crude oil storge tanks with many beneficial features, such as high-low alarm system, level control, pressure and temperature monitoring, heat tracing, steam line coils, quality piping, valves, and hammer union connections. Another beneficial feature of portable tanks is serving as crude oil surge tank and produced water surge tank. Surge tanks are designed to provide additional separation oil from water or water from oil, allowing operator maximize production, cutting total production cost, and decreasing impact of environment.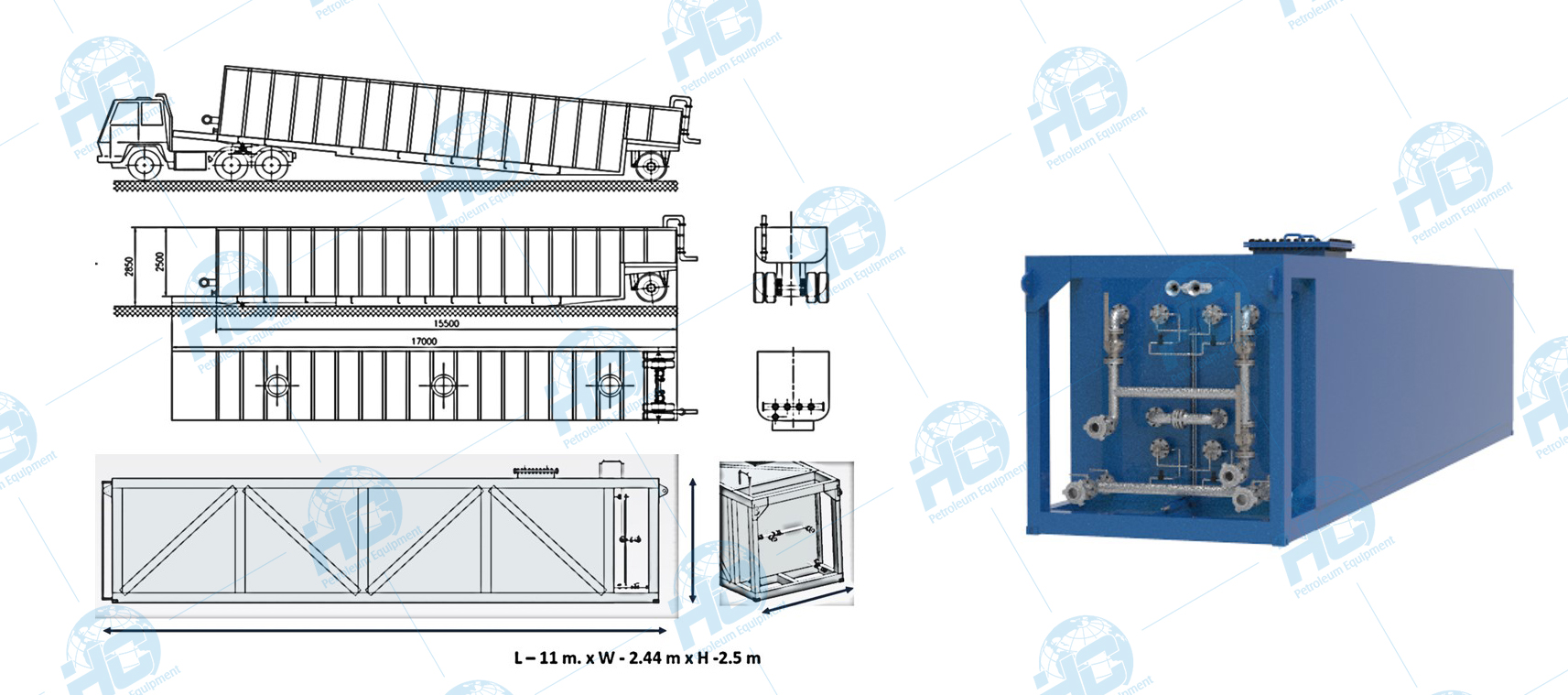 Portable storage tanks can be standard service and sour service (H2S-containing media) application. We also offer winterized storage tanks with heat tracing to keep temperature at constant level avoiding solidifying of crude and blocking pipeline. HC Petroleum Equipment always considers client's individual requirements during design and fabrication of the storage tanks. We string material quality acceptance and production control system, ensuring delivering products as per codes and standards.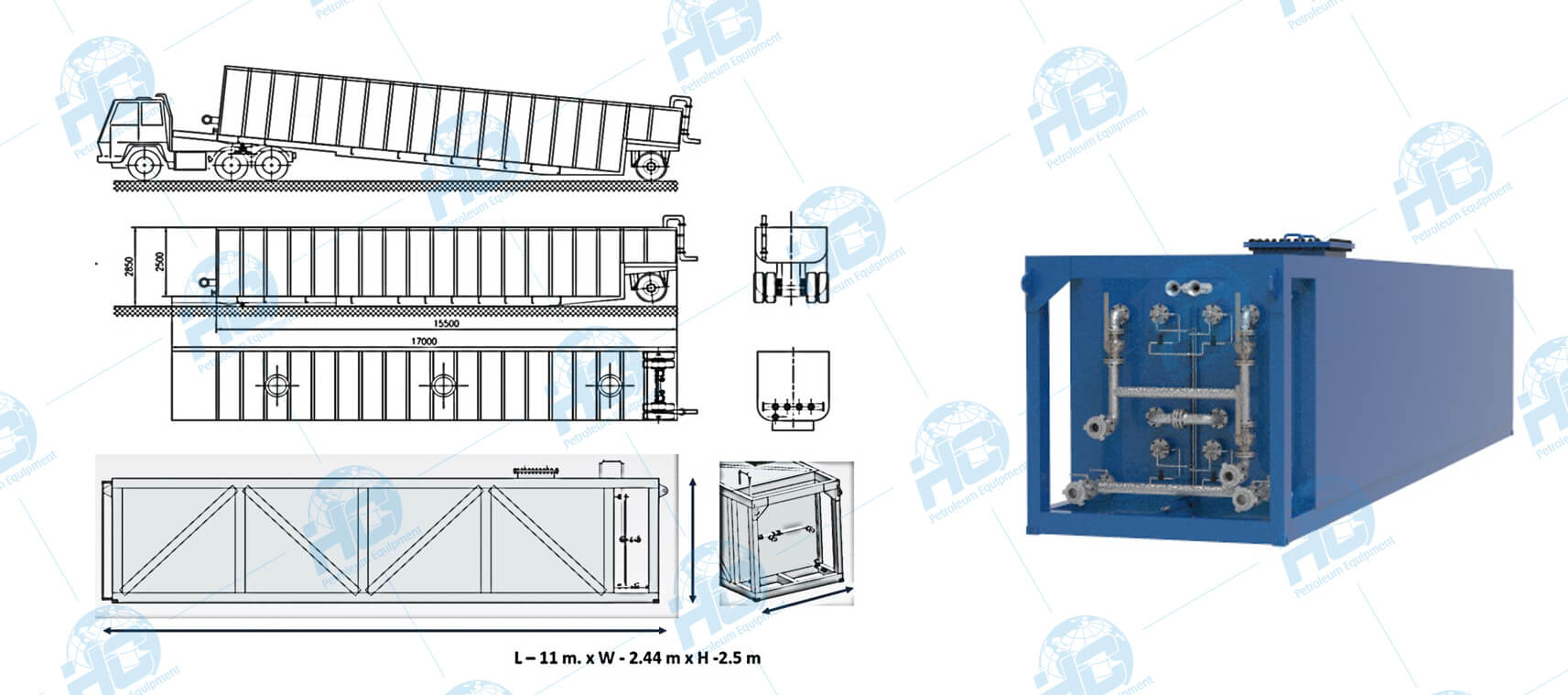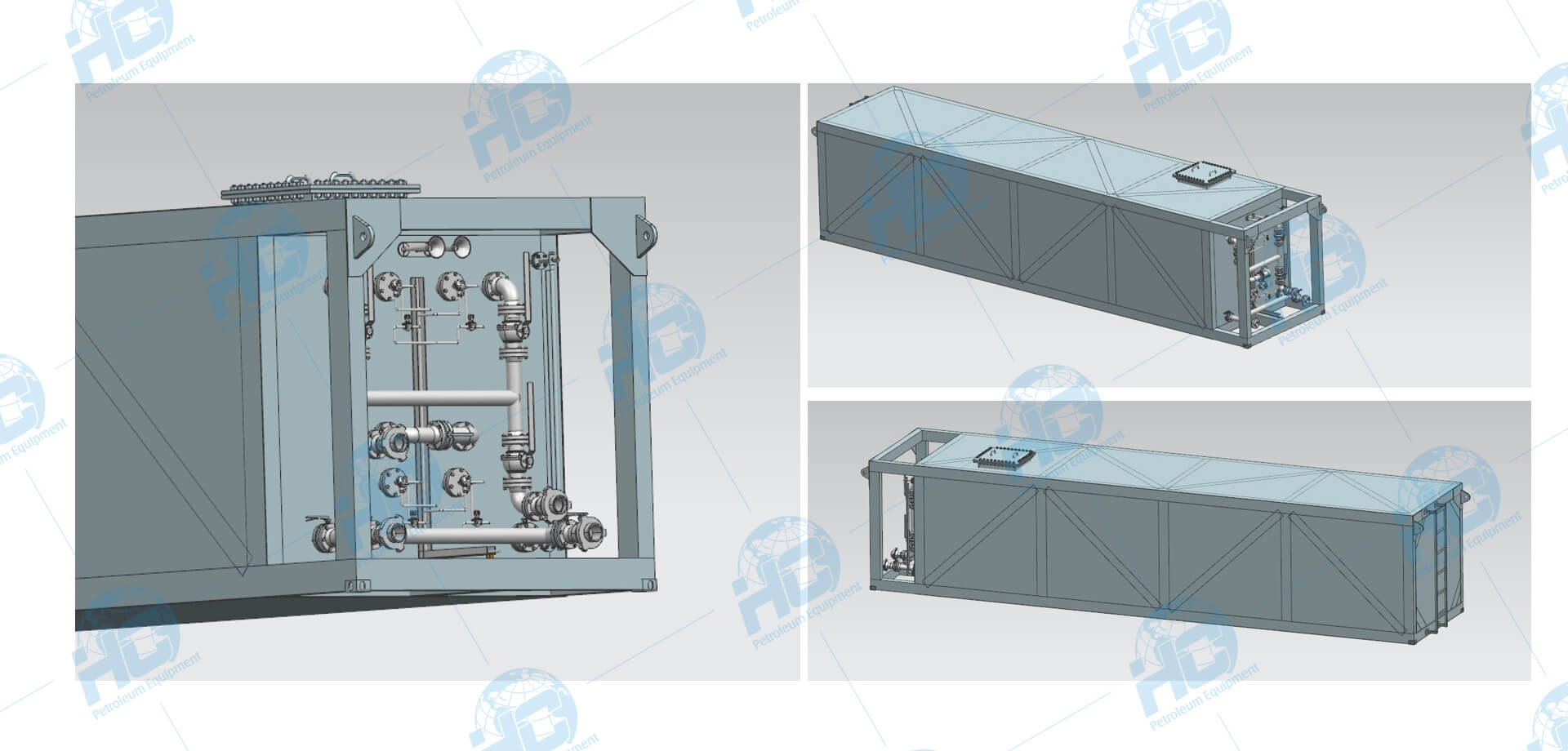 HC's portable storage tanks are widely used both in domestic and international markets. We ensure quality performance, fast delivery period, and favorable price.
Features
· High-low alarm
· Level monitoring
· Pressure and temperature monitoring
· Quality Valves and connections
· Overflow Baffles
· Lifting lugs
· Heat tracing
· Steam heating coils
· Suitable for onshore and offshore
· Flame arrestor on free gas outlet lines
· Breath valve (in case of non-H2S media)
· Sample ports
· Customization as per project
Application
· Onshore and offshore facilities
· Surface well testing
· Flowback, well clean-up
· Early Production Facility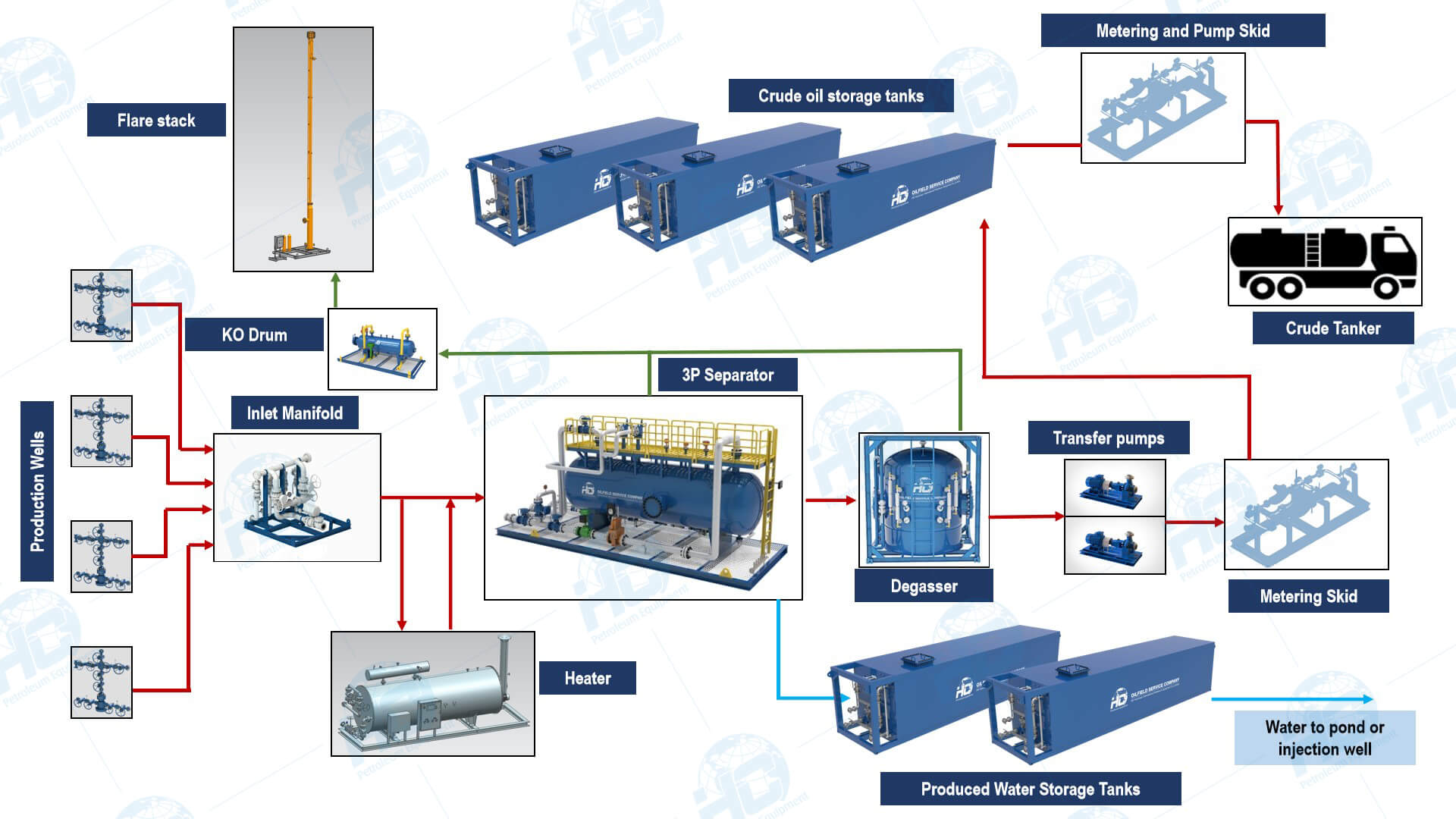 Capacity

30, 40, 50, 60 m3

(up to 500 bbl.)

Operating Pressure

Atmospheric

Operating Temperature

Up to 90°C

Main Inlet/outlet lines

2 in. or 3 in.

(DN50-80)

Drain, steam, other service piping

1-2 in.

(DN25-50)

Connection

Hammer Union Fig.602, 1502, M/F;

Flanged

Dimension of storage tank

Height – 2500 mm

Width – 2440 mm

Length – 8000, 12000 mm

Codes and standards

ISO 9001

ANSI/ASME B31.3

API

CE

DNV

NACE MR0175 / 15156
Note:
· Feel free to contact HC in case of demand for custom-made portable storage tanks
· Technical data is for reference only, for detailed information please contact HC