HC successfully fabricated and shipped 1200 KW dual-fuel water bath heater for oil & gas production facility in Gabon.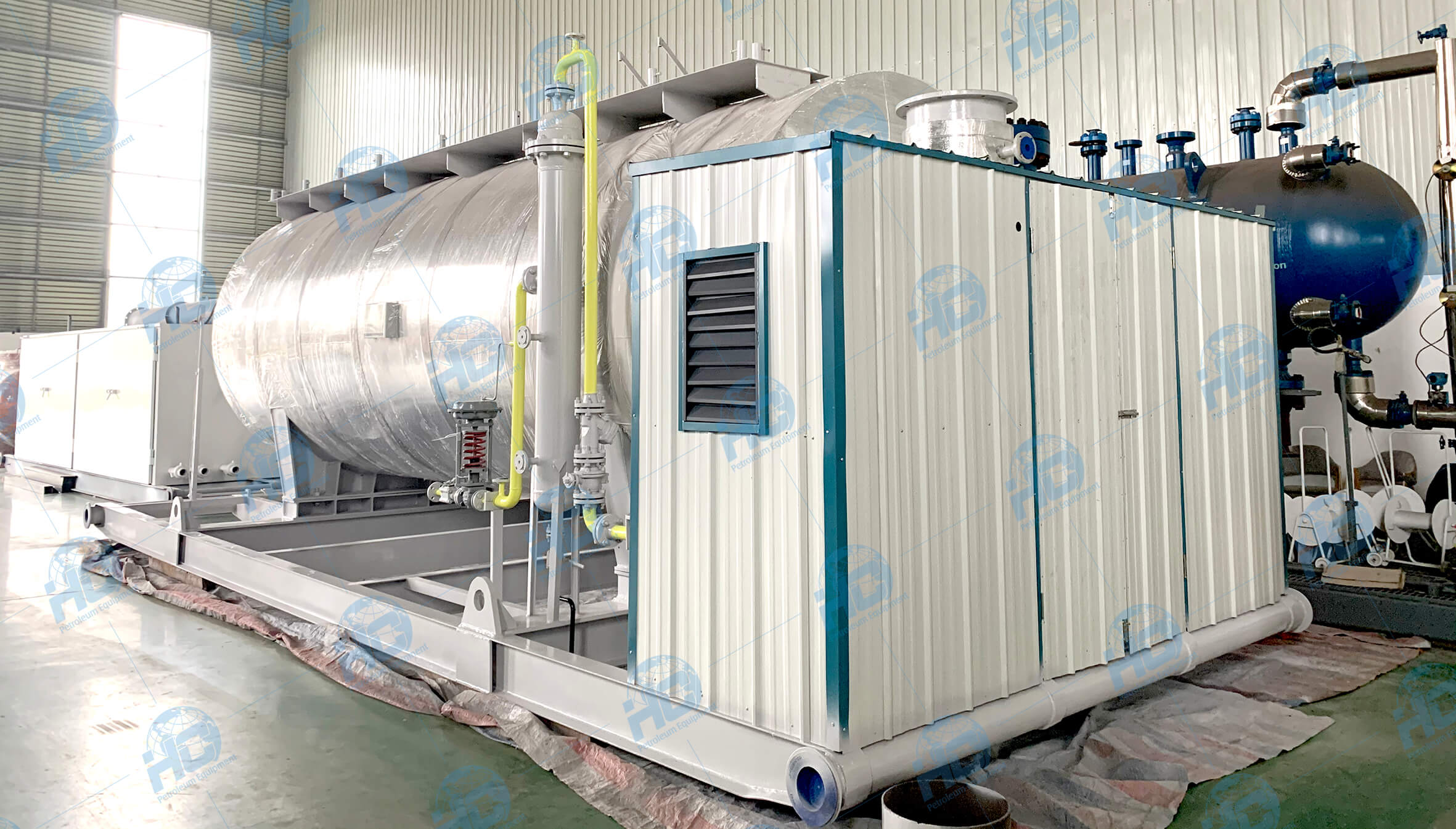 Water bath heater (WHB) is designed to indirectly heat fluids and gases flowing from the wellhead facilitating separation of 3-phase separation by test or production separator, and avoiding crude fouling in the piping and upstream equipment. Water bath heaters for current project consists of ASME-compliant coil to carry high-pressure fluids and gases up to 2000 psi, consists of jacket furnace with fire tubes, dual-fuel (diesel and gas) burners, automation and control equipment, and other auxiliary systems, allowing fast installation and operation in the oilfield.
HC Petroleum Equipment followed international standards, such as API 12K, ASME, ISO and other domestic applicable standards for design and fabrication of heaters for the project in overseas. Water bath heaters consists of ex-proof control panel with PLC, allowing local and remote control of burner, and conduct constant monitoring over temperature, water level, and pressure.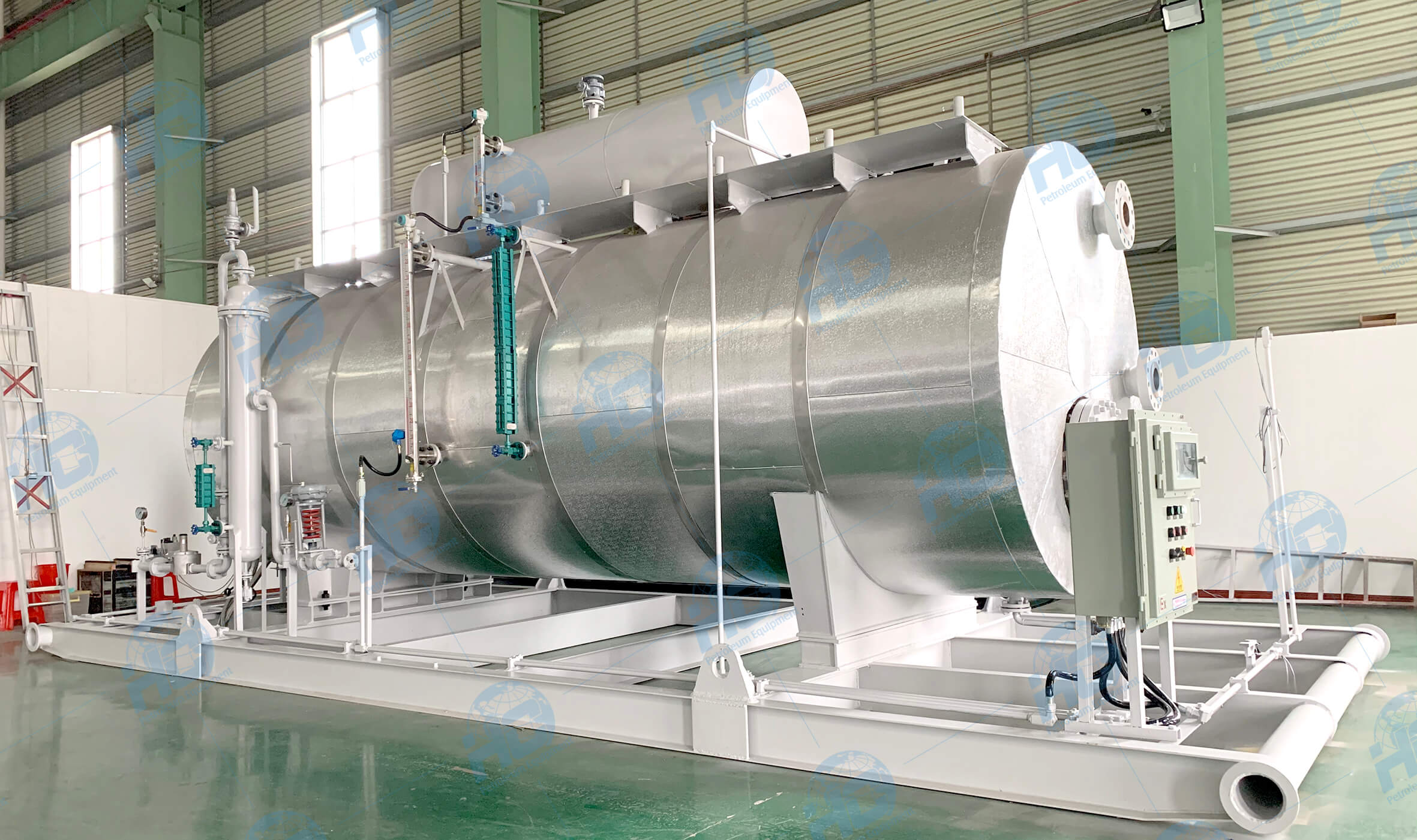 Water bath heater are widely used in oil & gas production facilities, early gas and oil production facilities, and metering station. Water bath heaters also known as indirect fired heaters and water jacket heaters. Configuration of the heaters is based operation and environmental conditions. Feel free to contact us for technical support and quotation.
Basic parameters of the equipment are as follows:
l Design power of WBH: 4.0 MMBTU (1200 KW), with dual-fuel burner and natural gas filtration system; Power of burner: 1500 KW, protection grade: IP44
l Coil design pressure: 2000 psig
l Coil design temperature: 212 ℉
l Design flow: 9600 BOPD ≤ flow ≤18400 BOPD