The 1440 psi 36*10 three-phase separator supplied by HC for Bangladesh project has been completed and will be packed and shipped soon.
The equipment adopts skid-mounted modular design, equipped with well-known foreign brand valves (Fisher), instruments, and has the automatic control system, with high efficiency, safety, fine separation, simple structure and easy installation and transportation, which fully meets the requirements of users.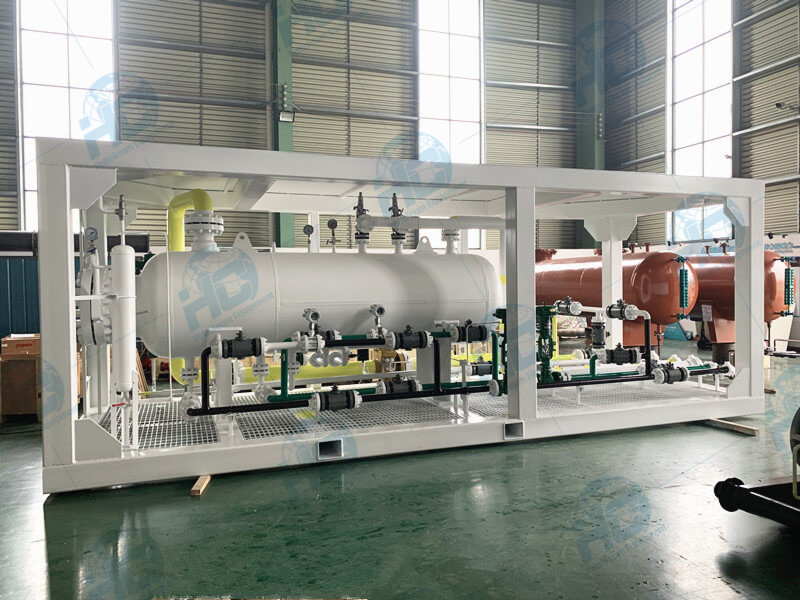 The basic parameters of the equipment are as follows:
Ø Nominal Vessel Size: 36 inch ID × 10 ft S/S (diameter & length) Skid shall be provided for bottom & shed on the Top.
Ø Operating Pressure: 1125 psi
Ø Minimum Operating Pressure: 80-100 psi
Ø Operating Temperature: 120 ℉
Ø Design pressure: 1440 psi
Ø Design temperature: 200 ℉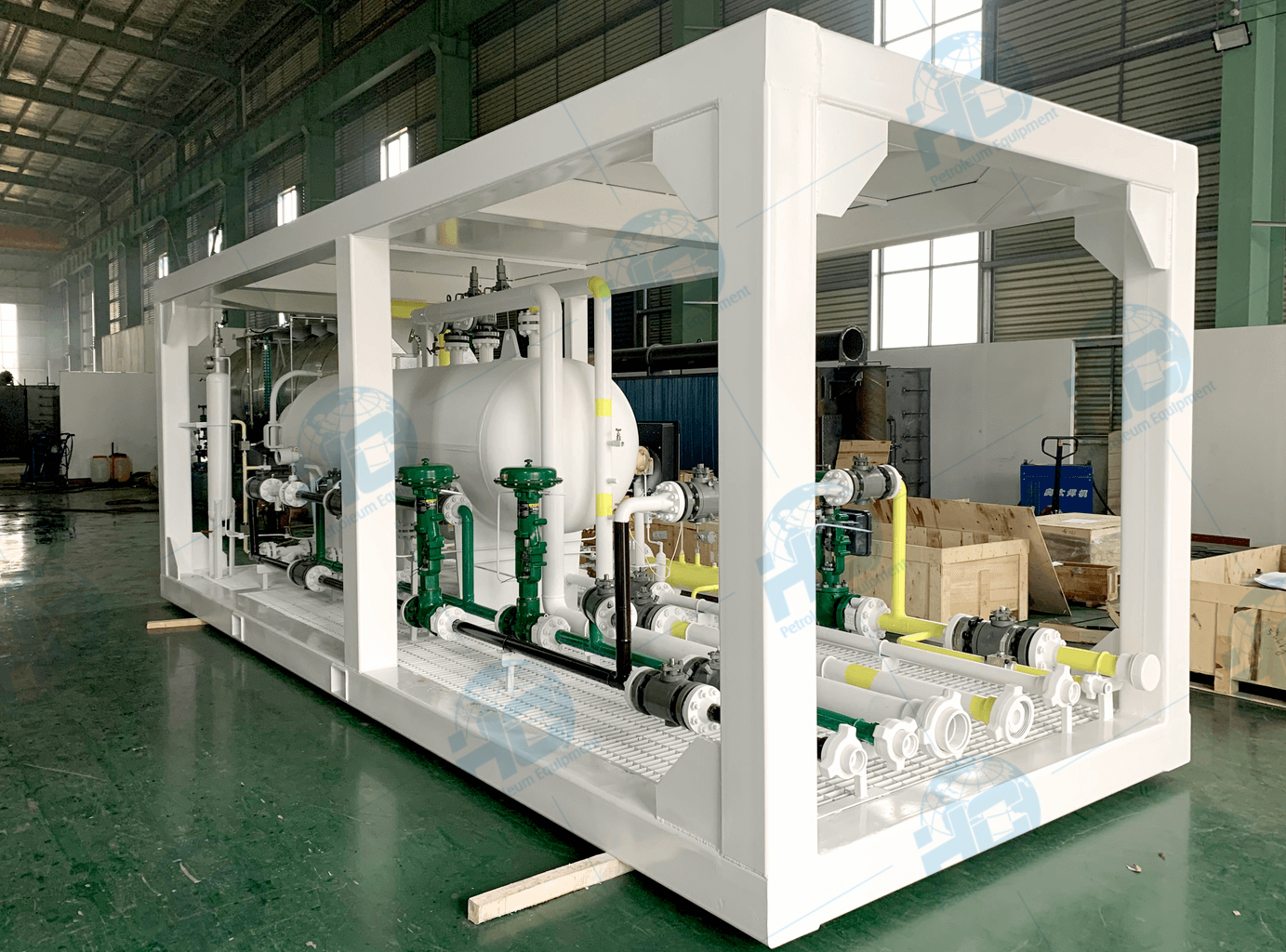 Before the order is confirmed, our technicians communicated for many times with customers to optimize the design, so as to provide them with the most cost-effective solutions. Due to the pandemic, customers are not able to come to the factory, so we arranged for third-party company for on-site inspection and were given highly complimentary remarks after the inspection of our production and technical strength.
After the order is confirmed, our purchasing department actively starts the procurement of raw materials to ensure the timely arrival of raw materials and parts for the smooth progress of the following production.
We arrange professional quality inspection personnel to strictly control the production process and quality inspection process in strict accordance with API, ASME and other standards, and the Chinese and English version of the document is given to facilitate user operation.
HC's products are widely used in oil and gas development and production. We use high-quality brand paint and shipping packaging for export. Please feel free to contact HC for more technical information and quotations on surface well testing equipment and early production facilities. We guarantee high-quality, fast delivery and cost effectiveness.