After a month of intense production, the shell-and-tube heat exchanger designed and manufactured by HC for the Saudi Arabia project was successfully delivered on January 29. This heat exchanger contains expansion joints, which can effectively improve the stress condition of the tube sheet and automatically adjust the stress in the shell and tube bundle.
Due to the pandemic, customers were unable to be present for on-site inspection. Our sales managers and technical engineers held video conferences to relieve customers' doubts and discuss related technical issues. After multiple in-depth communication, the customer gave a high recognition regarding our technical strength and manufacturing capabilities.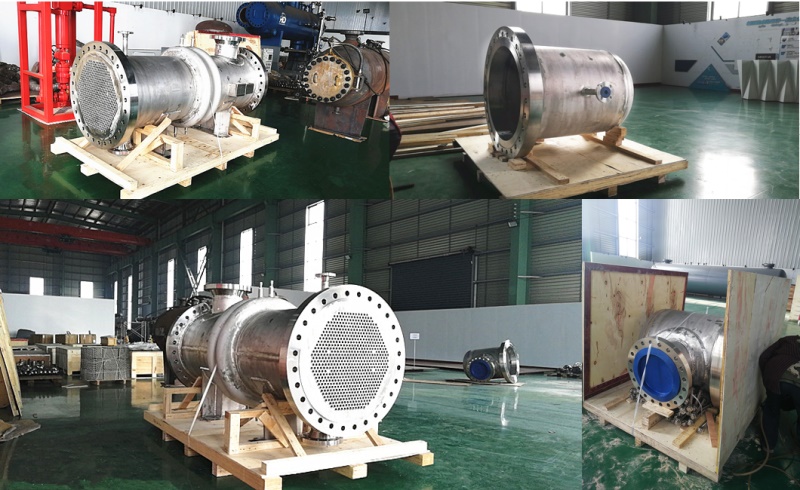 After the order is confirmed, the factory carries out production in strict accordance with the process flow, and conducts necessary inspection before the equipment leaves the factory. Eventually, through the joint efforts of all departments, we have achieved the delivery in advance. Team of HC Petroleum Equipment is client-oriented and experienced in project management, design & engineering team can provide technological solutions as per western and client's local standards, fabrication and quality inspection workers are qualified and does everything as per codes & standards.
If you have any questions about heat exchanger, surface well testing equipment and other early production facilities, please feel free to contact HC Petroleum Equipment.