Early Production Facility (EPF) is essential part of the oil production and preparation before further processing in the refineries. HC Petroleum Equipment designs and provides fast-track equipment for the oil production and provides comprehensive engineers services for the design and equipment supply for oil production facilities.
With deep consideration to the client requirements, chemical and mechanical properties of the oil and gas, proper technical and cost-effective solution could be offered. Equipment sizing and facility composition depends on the production scale and necessity of the gas and water treatment.
Our equipment is designed to handle flow from 10 000 up to 25000 barrels per day. We could also offer customized design as per client's working requirement and condition.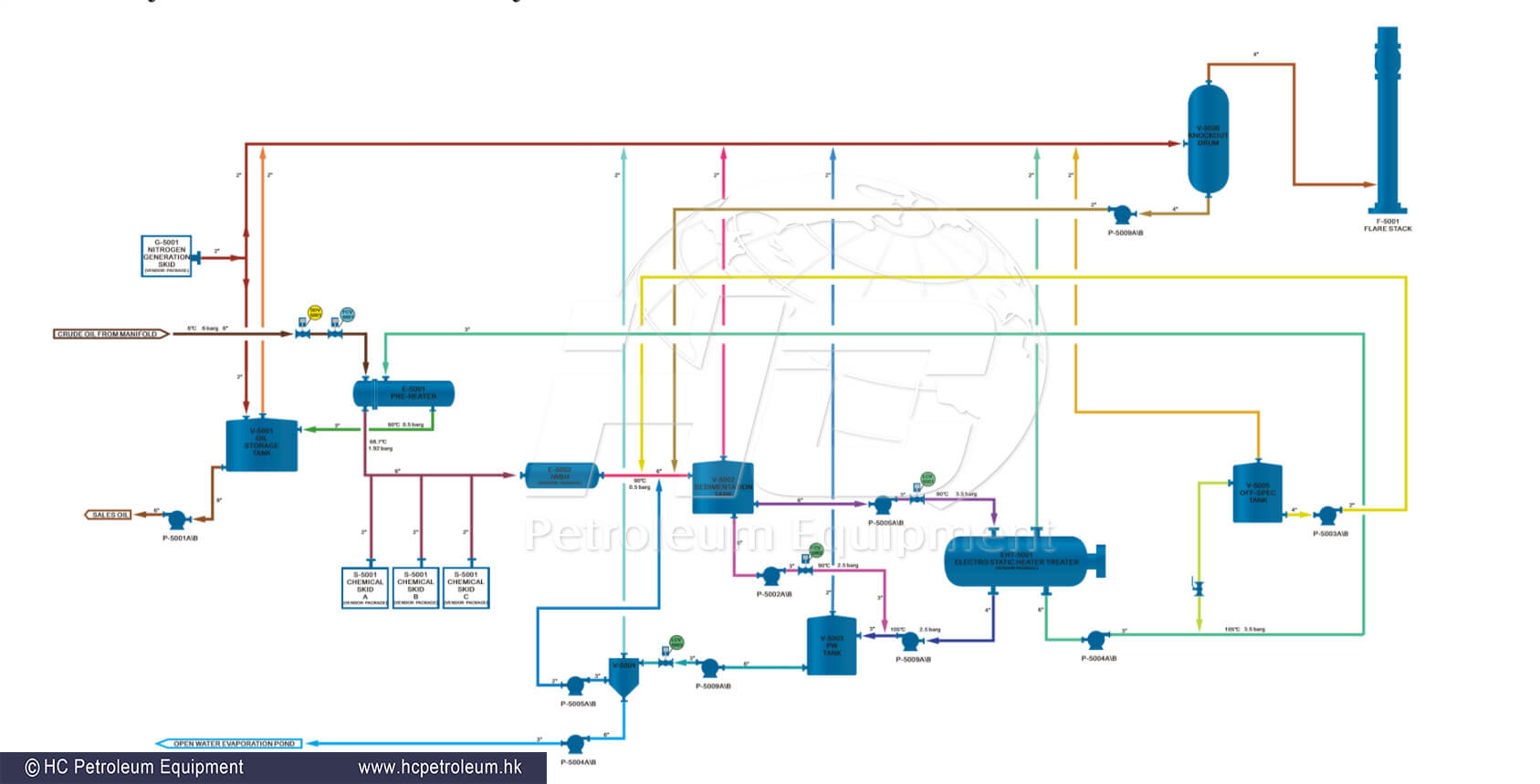 Facility usually consists of following equipment:
Inlet manifold

Safety and measure equipment

Heat exchangers

2-phase and 3-phase separators

Oil Heater Treaters (Horizontal or Vertical)

Transfer pumps

Sedimentation and storage tanks

Flare system

Flow control equipment and piping
Feel free to contact us to get technical solution and commercial offer.