Early Production Facility (EPF) is essential part of the oil production and preparation before further processing in the refineries. HC Petroleum Equipment designs and provides fast-track equipment for the oil production and provides comprehensive engineers services for the design and equipment supply for oil production facilities.
With deep consideration to the client requirements, chemical and mechanical properties of the oil and gas, proper technical and cost-effective solution could be offered. Equipment sizing and facility composition depends on the production scale and necessity of the gas and water treatment.
HC Petroleum Equipment designs and fabricates equipment and systems for Early Production Facilities, teaching client's expectations both in quality performance and price. We can design EPF with handling capacity up to 40000 BOPD. Feel free to contact HC Petroleum Equipment for technical assistance and quotation.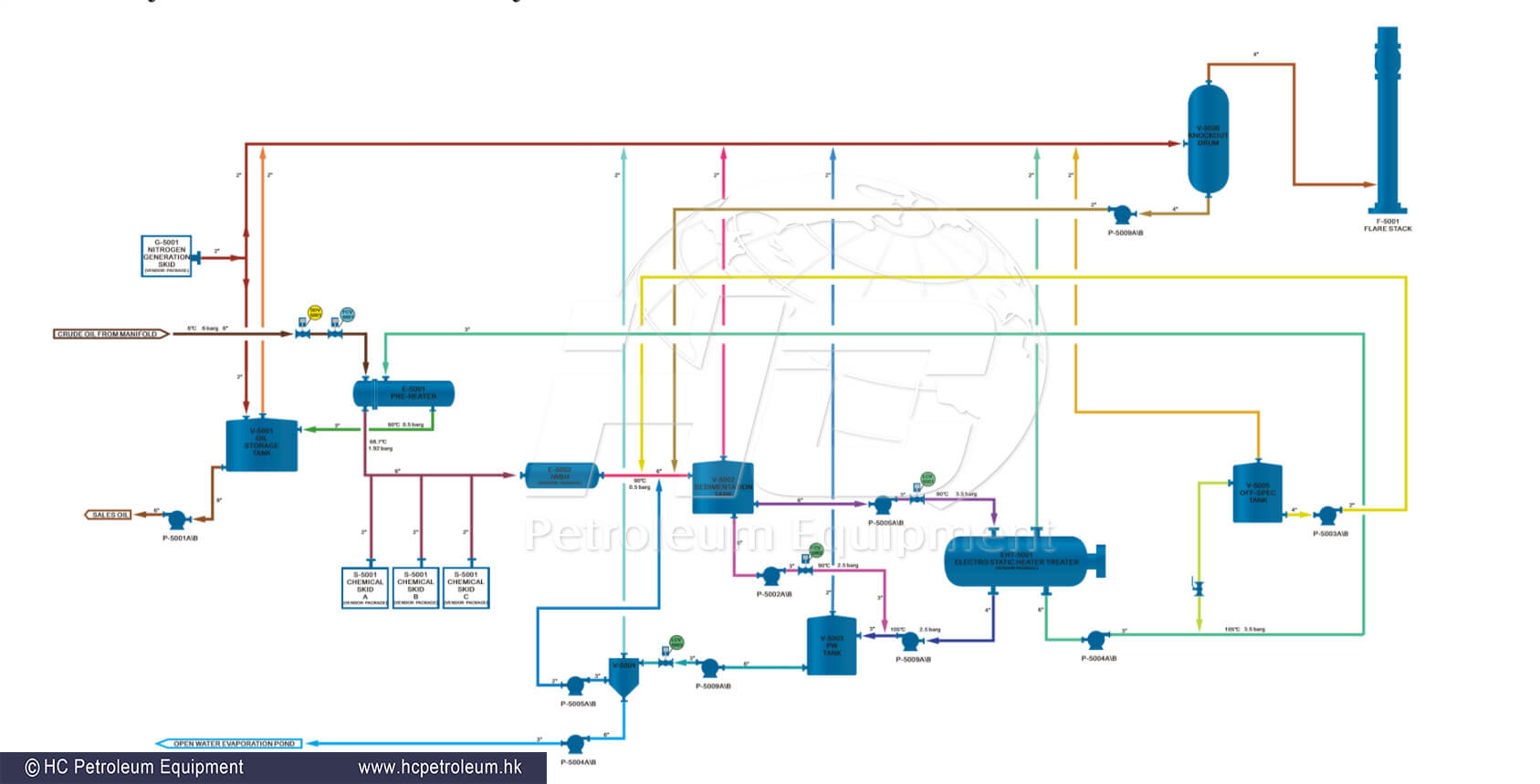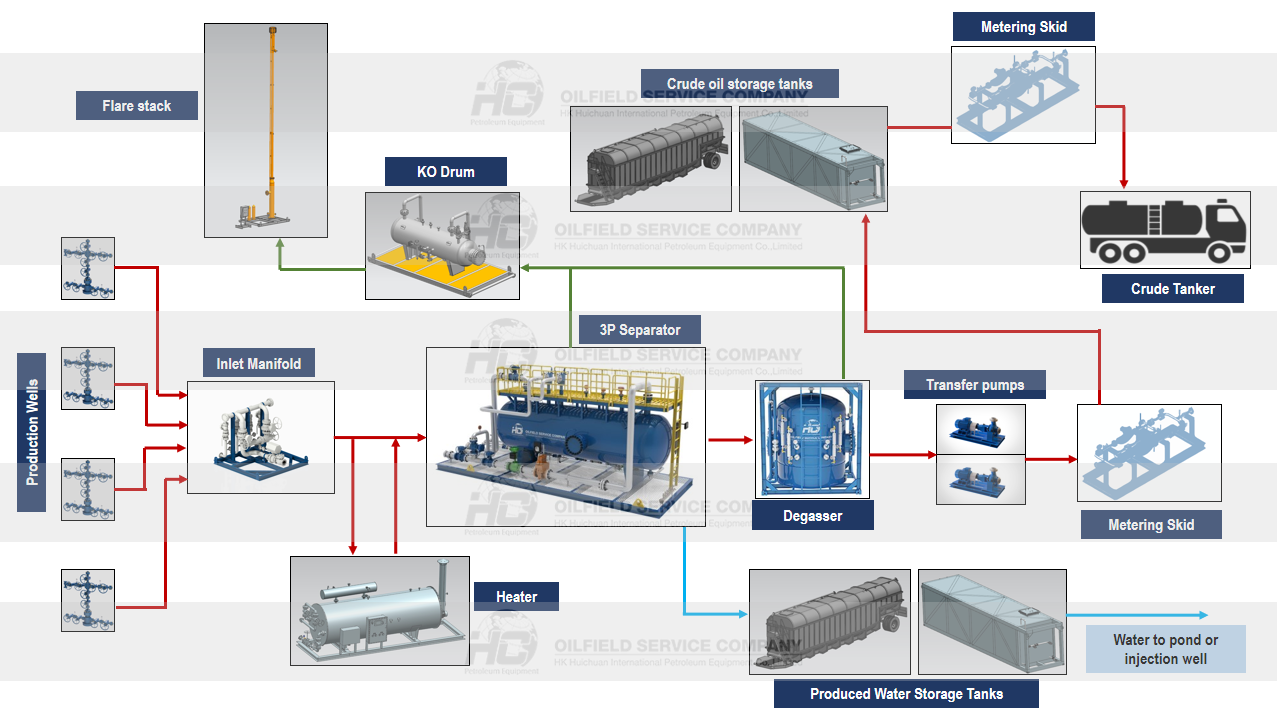 Facility usually consists of following equipment:
Inlet manifold

Safety and measure equipment

Heat exchangers

2-phase and 3-phase separators

Oil Heater Treaters (Horizontal or Vertical)

Transfer pumps

Sedimentation and storage tanks

Flare system

Flow control equipment and piping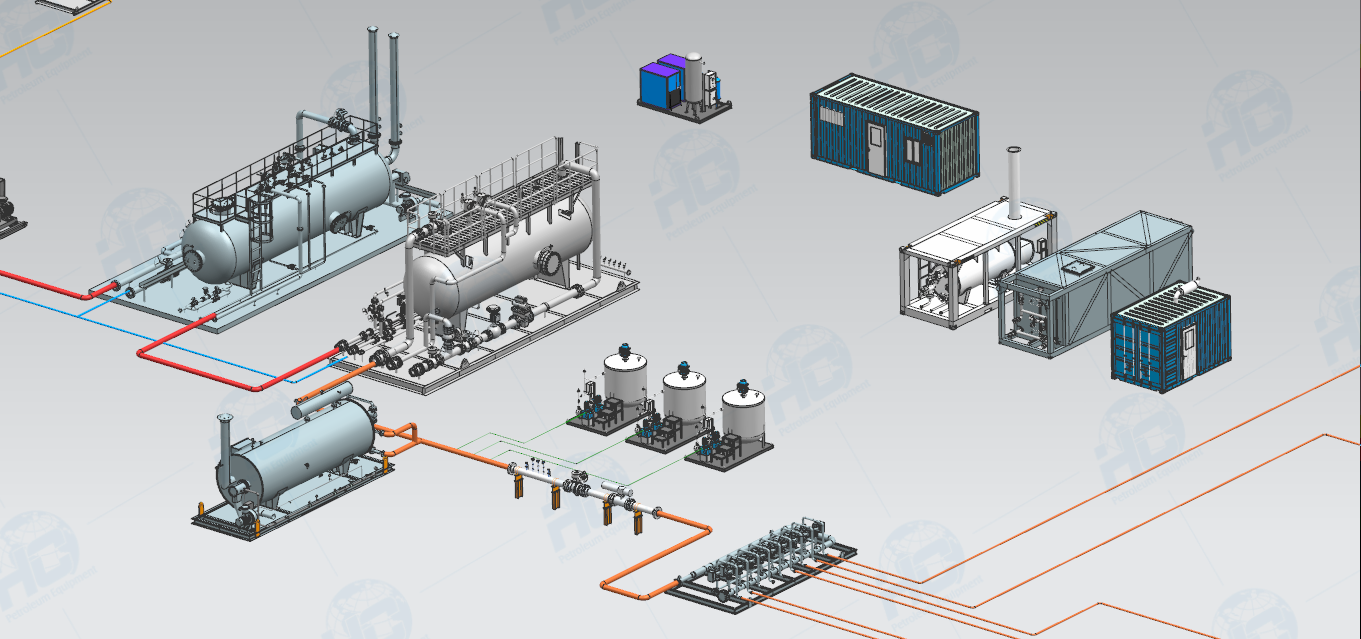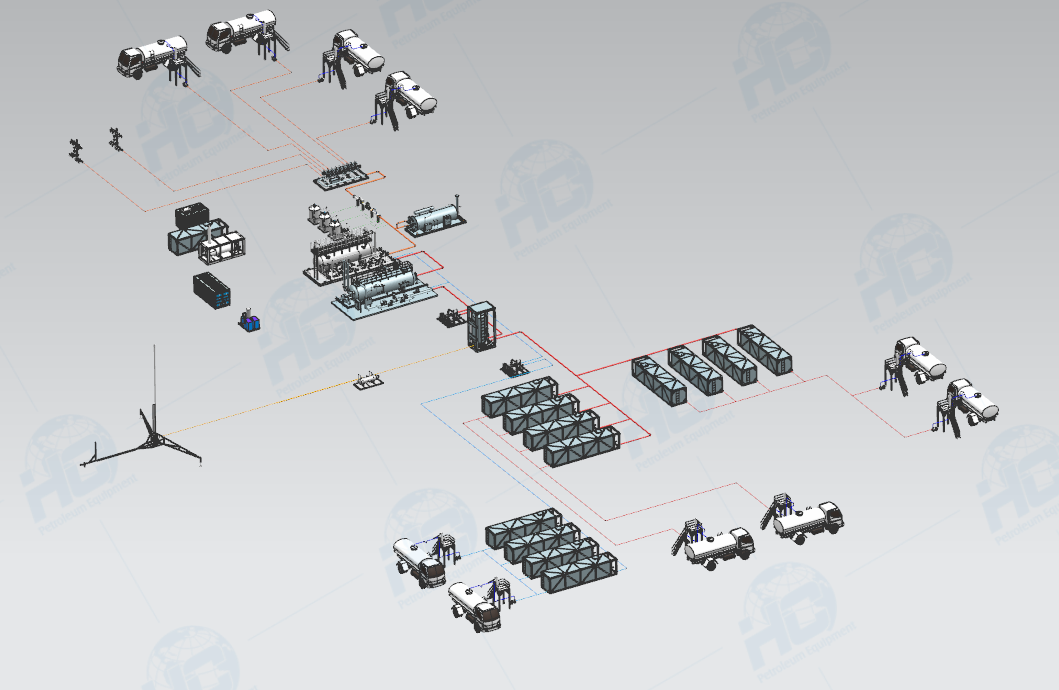 Horizontal heater treaters
Horizontal heater treaters are designed to treat crude oil, break the emulsion, and increase gas-liquid and liquid-liquid separation by applying heat through firetubes. Heater-treater is either vertical or horizontal, designed based on the composition and properties of the well stream. For large flowrates, horizontal heater treaters are used and configuration depends on the requirements of the project and the clients. Heater treater is usually installed downstream of the conventional three-phase separators, where most free water and associated natural gas is removed. The advantage of the heater treater over the conventional three-phase separator is the capability of increasing the temperature of media in the heating section, remove volatiles, and separate water dissolved in oil, which is not usually possible in conventional three-phase separators. Another advantage is to reduce operating expenses by generating heat by burner and fire tubes. As heater treater has advantages it also has some disadvantages, such as direct-fired features by burner and firetube of the heater treater. If there is high salt or hydrogen sulfide, and if proper operation, maintenance, and other procedures are not conducted during the operation, it may result in fire-tube failure, which is a dangerous condition both for the equipment and personnel of the facility. While crude treatment by heater-treaters is proven technology, application of the heater treater shall be properly weighted and consulted with the experts or the manufacturers.
HC Petroleum equipment provides various design & engineering services, cost-effective solutions, and reliable equipment for crude oil treatment and stabilization. Feel free to contact us for technical support and quotation. We follow ISO, API, NFPA, IEC, and other international standards for design & engineering, we follow ASME, EN, BS, GB standards for the manufacturing, we use high-quality components for the mechanical, electrical, burning, and electrical parts of our equipment.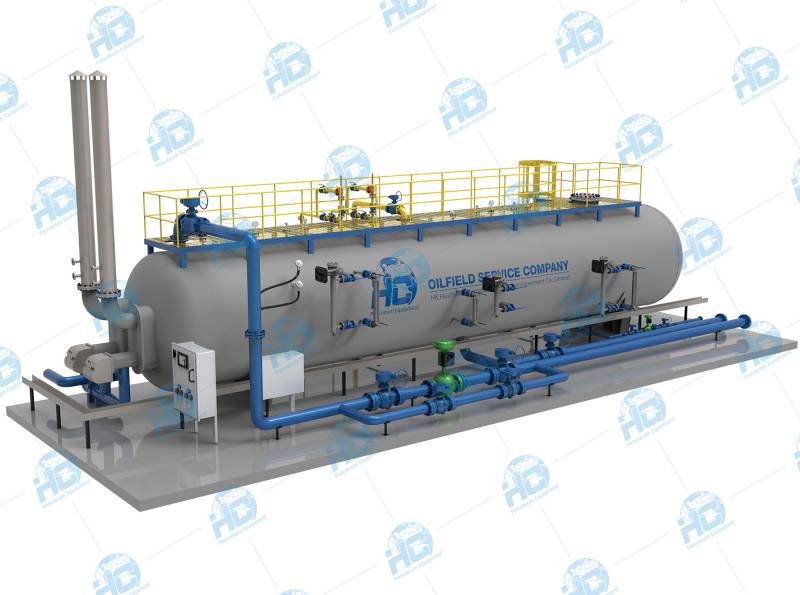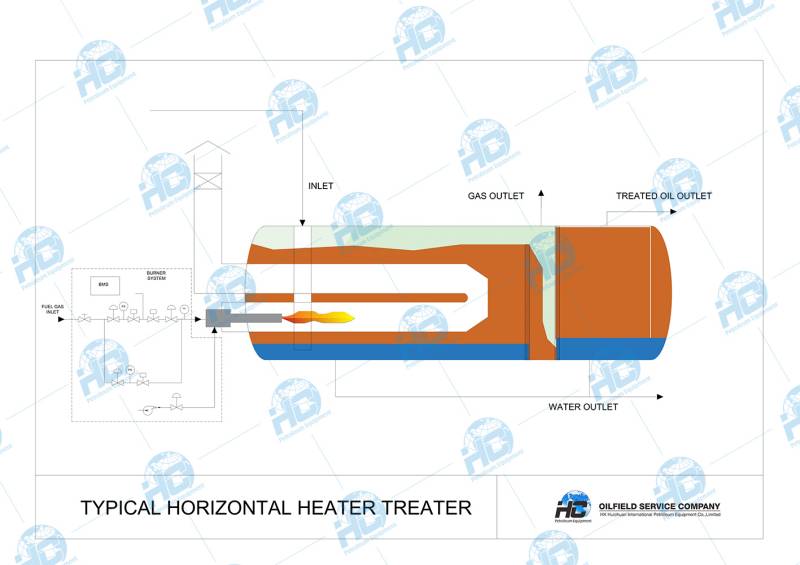 Feel free to contact us to get technical solution and commercial offer.