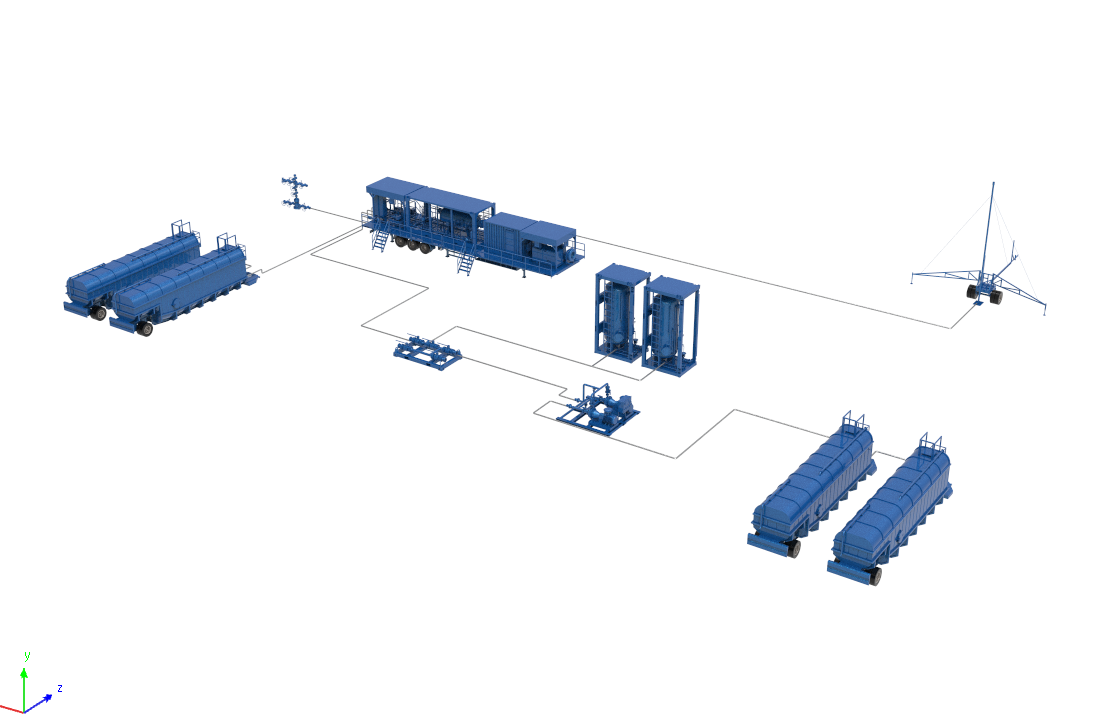 HC provides designs and supplies surface well test equipment for the oilfield, well test and other flowback operations. We also provide customized trailer-mounted fast-track packages. Trailer can be customized depending on the client requirements.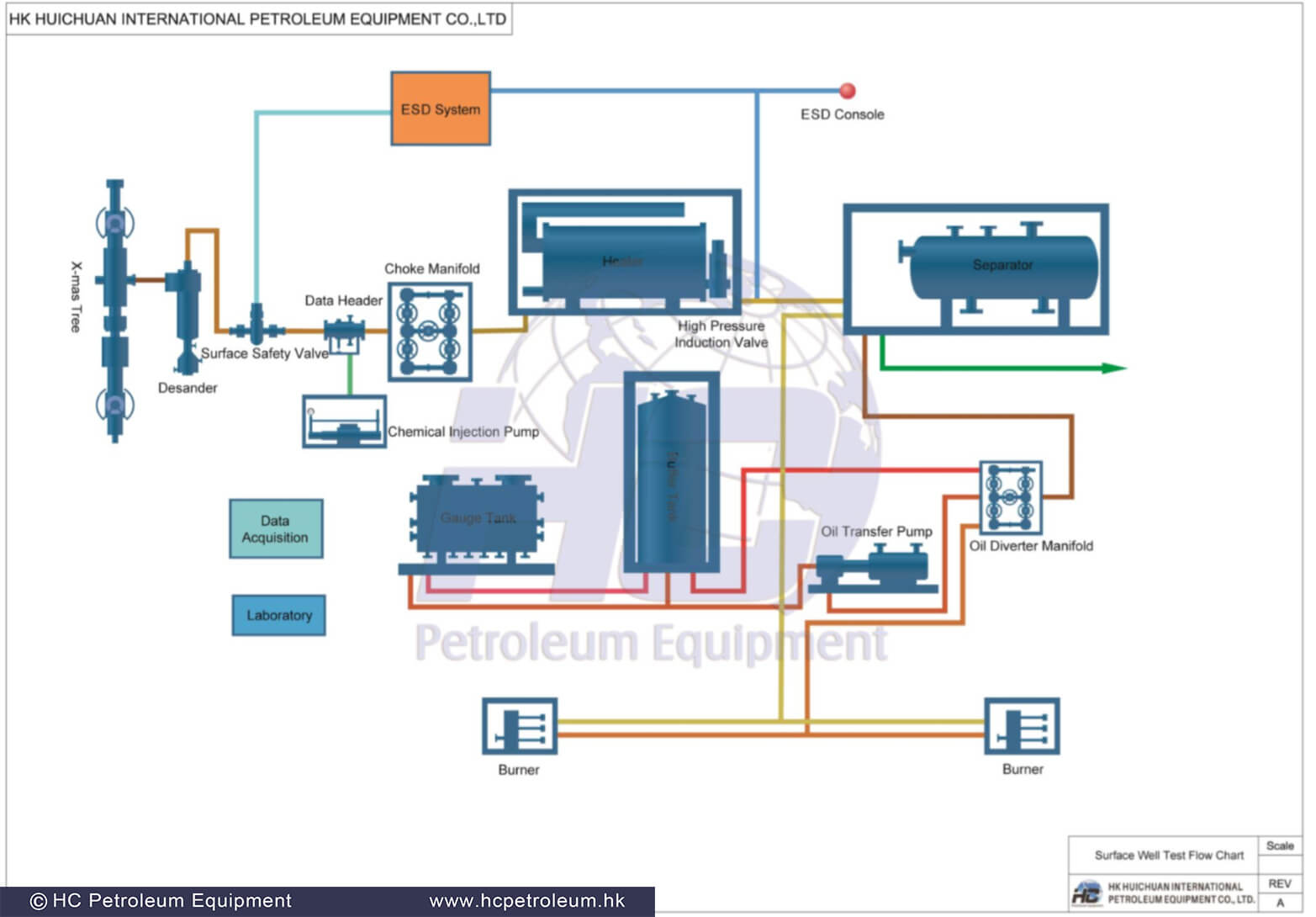 Composition of Surface Well Test Package:
Surface Test Tree

Surface Safety Valve (SSV)

Data Header

Choke Manifold

Steam heat exchangers

Test separator

Vertical surge tank

Oil transfer pumps

Oil diverter manifolds

Atmospheric gauge tank

Burner

ESD System

Control and Automation systems

Instruments and laboratory

Other auxiliary equipment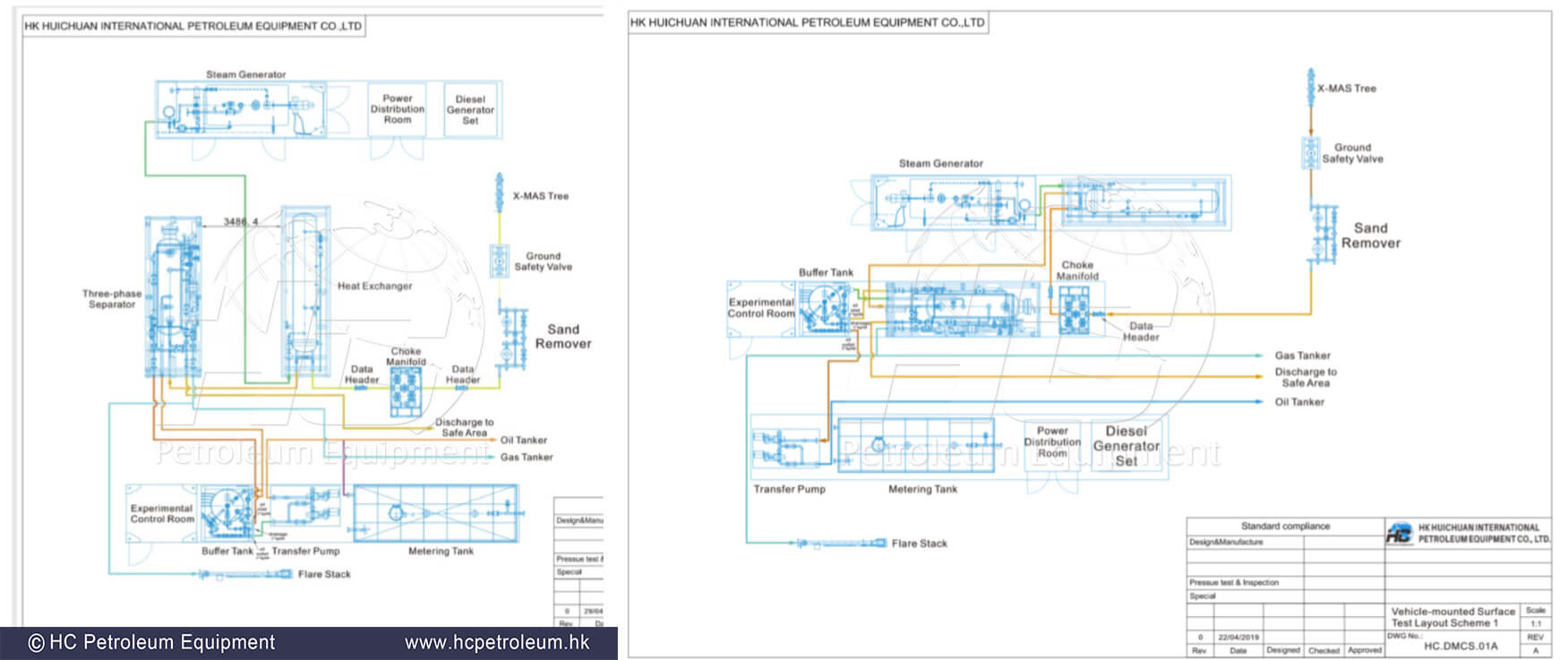 Feel free to contact us to get technical solution and commercial offer.