HC Petroleum provides design and equipment the gas-liquid, liquid-liquid separation. Strong and experienced technical team of HC ensures the durability of the equipment, quality and properness of the internals and precision of the control and measure instruments to meet client's satisfaction.
Selection of oil & gas separation technology and equipment sizing depends on the properties of gas and fluids. It is essential to obtain accurate physical properties of the medium and conduct proper calculations. Physical properties depend on the pressure, temperature and composition. In most cases, hydrocarbon streams are mixtures of the hydrocarbons that may contain varying quantities of contaminants, such as hydrogen sulfide, carbon-dioxide, water.
In production facilities, when fluids reach the surface, they usually contain mixture of gas, oil, and water. Then mixture is transferred to the separator where separation process begins. Then separated products pass through next separation and treatment processes. For example, natural gas could be directly burned or sent to the selling pipeline pass through the scrubber, while oil undergoes further separator until it reaches selling standard for selling. Water also could be treated or used for the further needs of the oilfield.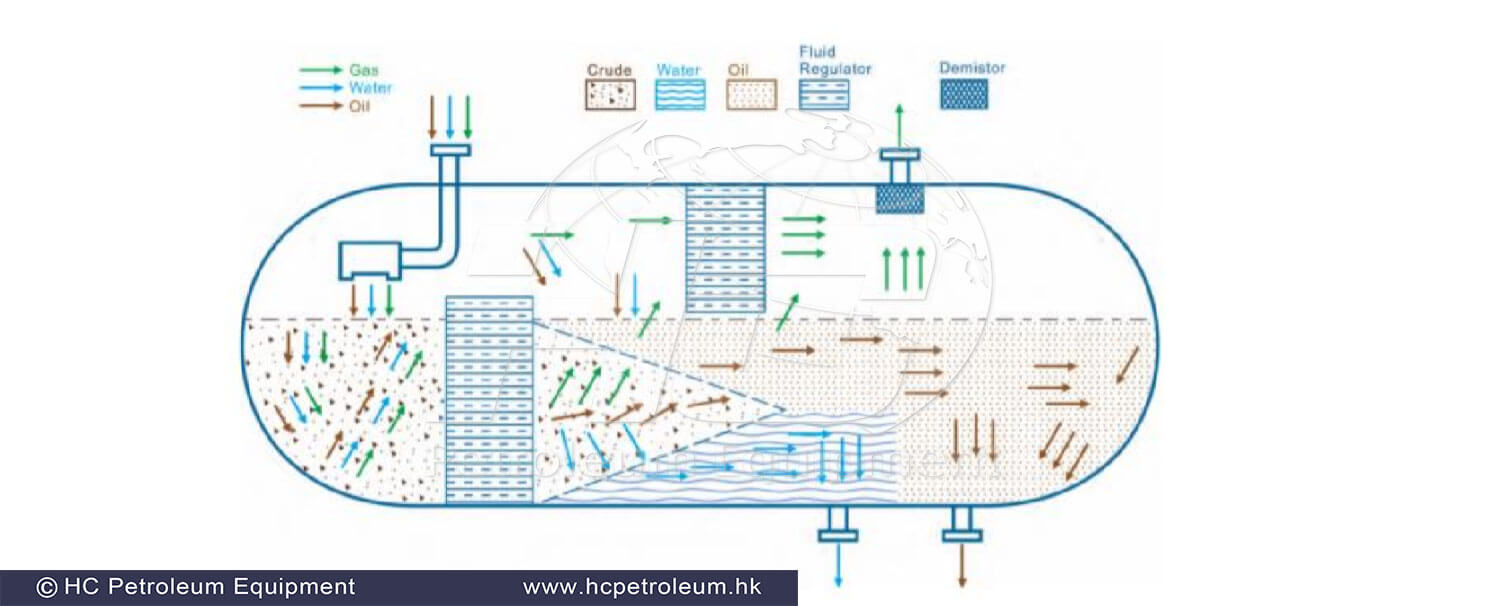 Oilfields with high concentration of natural gas, uses filter-separator to separate lube oil, water and participles from the gas, so gas may be pumped to the further unit for treatment.
HC Petroleum Equipment would be glad to provide technical assistance and durable equipment for gas-liquid separation.
Feel free to contact us to get technical solution and commercial offer.